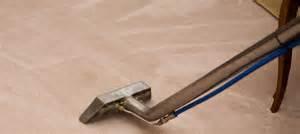 Sometimes, regardless of how careful you are, your carpets can get stained! This is particularly true if there are children or messy pets in the home. Continue reading to find out how to select the cleaning service that will clean your carpets correctly.
You should ask your carpet cleaner to test the chemical products they use on a sample or on a small area of your carpet. Many acidic chemicals have the potential to cause unsightly damage. You can save a lot of money, time and stress with a simple test that only requires a few moments.
You should not trust a carpet cleaner because they use a recognizable brand for their equipment or their products. Ask the carpet cleaning service you are considering for proof of their certification. Ask them about this and then verify what they tell you.
If you're considering having a professional company clean your carpets, be sure that said company has a real address. If you end up with an issue, you need to be able to find them to be able to resolve your problem. It's best to hire someone who has an actual street address instead of just a box at the post office.
Consider purchasing a high quality carpet cleaner for your home if you plan to keep your carpeting for a long time. These cleaners can be quite expensive, but if you compare them with the cost of hiring a professional, it can be very reasonable. Just think how nice it would be to remedy a stain right away instead of waiting for someone else to do it for you.
A carpet cleaning company you're looking to hire should have state-of-the-art equipment. A good company will at least have a procedure for cleaning that consists of 6 steps. The steps should involve vacuuming the carpet, pre-treatment, pre-grooming, steam cleaning, post-spot cleaning and a speed drying process. Any less than that, you can question the quality of work.
When selecting a vacuum for your carpet, purchase a product that has a good reputation. Trying to save money on cleaning products will only cost you in the long run with the money that you will have to spend on new carpets. Test the product in your house to determine if it fits the bill.
When you've had a flood, getting your carpets cleaned right is important. You need to have all the water removed; the mold and dirt cleaned up, and the carpets cared for carefully. Tell the company that you're dealing with flood damage before they arrive to clean your carpets.
Remember, simply because you saw an advertisement for a cleaning company that quoted one particular fee, that doesn't mean that you will get that deal. Call the company first and discuss pricing. They may have "fine print" built into their offer, and your home might not qualify for the low rate. Always know what you are getting into.
A dirty carpet doesn't have to ruin your life! Regardless of how dirty your carpets are, you might be able to salvage all of it. Keep the tips from this article in mind so you are able to find the best company to clean your carpets.
PLEASE CALL US NOW: 310-870-1847