The air quality and temperature of the air in you home is very important. It affects your and your loved one's comfort and health. That is why it is important to know about HVAC (heating, ventilation and air conditioning)to keep the air in your home clean and the right temperature.
If you do have a good experience with a HVAC product or contractor, let others know. Go online and post a review so that people can easily find out who and what brands to trust. At the same time, you can check reviews online to learn more yourself about what's available.
An HVAC system is a really expensive investment. This is why you should do some browsing before purchasing your system. Try to find a good sale so you can get your system at a discount. Check out a couple of sites before making a decision. A great site to begin is www.energystar.gov.
Whenever possible, try to shade the compressor unit outside. The air that's in a place that is shaded is usually five to six degrees cooler than the surrounding air. Your air conditioning unit will be up to ten percent more efficient if it is properly shaded during the summer months.
Sometimes, it can be hard to figure out if your HVAC system needs to be fixed or needs to be replaced. If your system frequently breaks down, is always turning on or off on its own, or if your bills are too high, it may pay to have it replaced. Otherwise, little things can just be fixed.
You should be sure to change the air filter of your HVAC system once every six months. Neglecting to do so can cause dust particles to clog the air ducts. In turn, your system will not work properly and you will find your bills going up. It's worth spending the time to clean the filters.
It is a good idea to replace single-paned windows with ones that have double panes. During the summer, the use of double-pane windows will help keep the cool air locked inside of the home. Conversely, this also works to keep warm air in during colder months.
Outer coils can be cleaned with a regular outdoor hose before you turn the unit on for the season. That said, interior coils should be taken care of by a professional so that you don't do any damage as you attempt to clean them. Bring someone in to complete a check up.
Consider window air conditioners for your home if you are thinking about installing a central unit. Do you really need to cool your kitchen overnight? Do you have multiple floors with only one housing bedrooms? To efficiently and cheaply cool only where people are actually staying, window units are a great choice.
Keeping your home in tip-top shape means taking great care of your HVAC system. It is important to keep the system maintained and clean to keep your family comfortable and healthy. Follow the useful tips above to know how to hire the right people and use the right equipment to keep your HVAC system in good shape.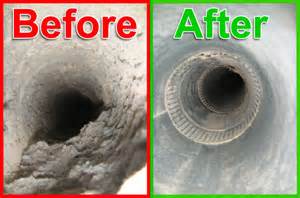 For more information, please contact the details below:
Carson Carpet And Air Duct Cleaning
20814 Shearer Ave
Carson, CA 90745
310-870-1847
http://carsoncarpetandairductcleaning.com